JURIES
審査員
Introduction of the juries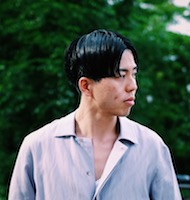 STUDIOUS MENS Buyer
Toshiya Kumazawa
1986年大阪生まれ、日本大学卒業後、デイトナインターナショナルへ入社。
当時デイトナの一事業部であったSTUDIOUSがMBOを経て、独立したタイミングで移籍。
セールス、マネージャーを経てメンズバイヤーへ就任。

Born 1986 in Osaka, Japan.
After graduation from Nihon University, started work in DAYTONA INTERNATIONAL Co., Ltd. When one of DAYTONA's business; STUDIOUS was succeeded in MBO, moved to STUDIOUS Co., Ltd. n/k/a TOKYO BASE Co., Ltd.
Successively held posts of Sales, Store Manager and became a STUDIOUS MENS Buyer.

Interview/Report
∧