JUDGES
審査員
Introduction of the JUDGES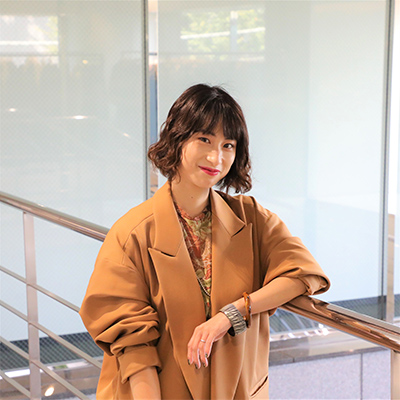 株式会社TOKYO BASE
THE TOKYO ウィメンズバイヤー
澤之井 頌子
TOKYO BASE CO., LTD.
THE TOKYO WOMEN'S Buyer
Shoko Sawanoi
2014年  株式会社STUDIOUS(現 株式会社TOKYO BASE)入社
セールス/ストアマネ―ジャーを経て、2017年よりSTUDIOUS WOMEN BUYERに就任。
現在は2021年秋立上げの新セレクト事業 のWOMENS BUYERを担当。

Joined STUDIOUS CO., LTD. (present TOKYO BASE CO., LTD.) in 2014.
After experiencing Sales/Store Manager, appointed the STUDIOUS Women Buyer in 2017.
Presently, in charge as the Women's Buyer of their new select shop division, to be launched in the autumn of 2021.
Interview/Report
∧