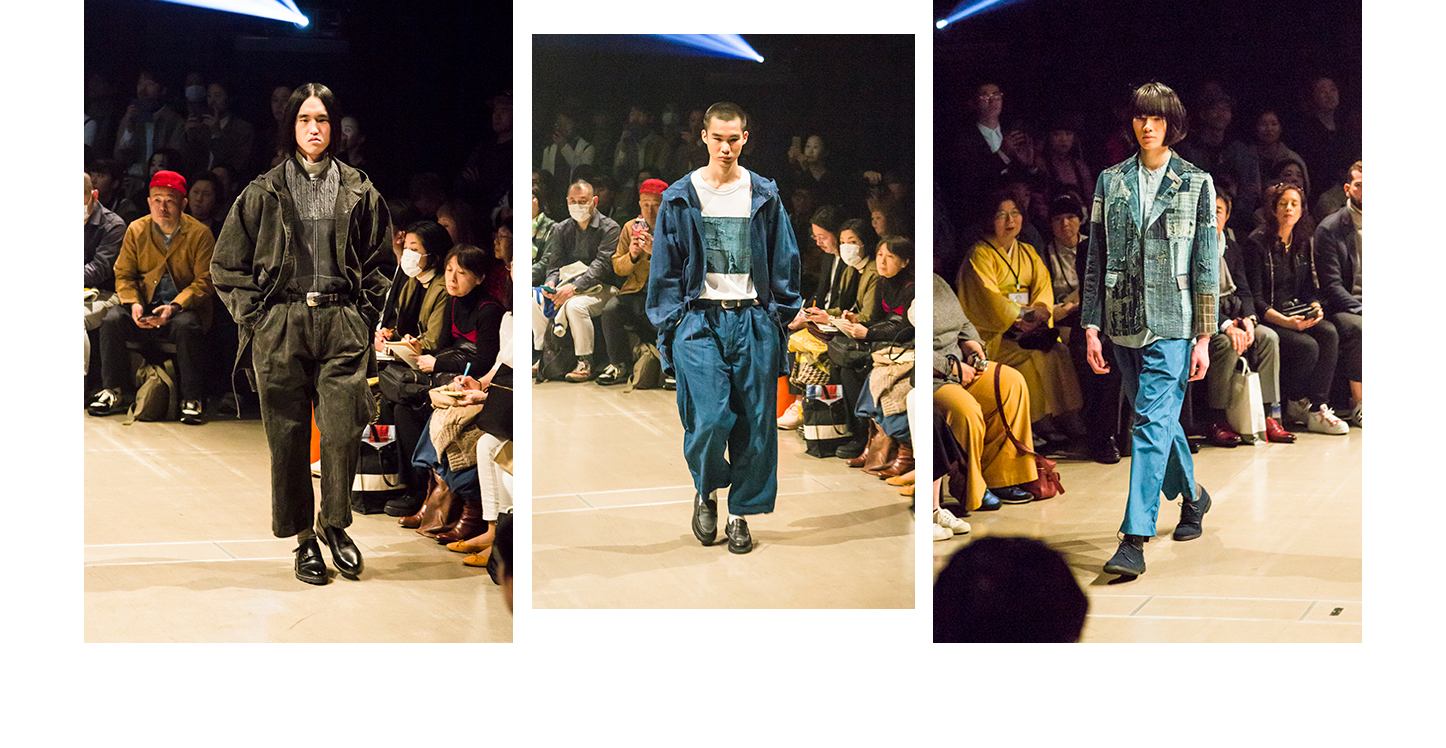 KUON
Established in 2016
Shinichiro Ishibashi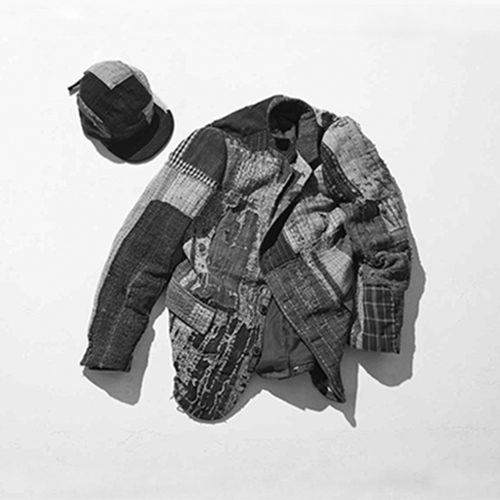 クオン / KUON
石橋 真一郎 / Shinichiro Ishibashi
Brand Official HP
Designer Profile
文化服装学院卒業。
丸の内の老舗テーラーで修行後、パリコレクションブランドのパタンナーとして入社。2014年に独立し、フリーのパタンナーとして数々のブランドを手がける。2016S/SよりKUONのデザイナーに就任。
Graduated from Bunka Fashion College.
After serving his apprenticeship at an established tailor in Marunouchi area, Tokyo prefecture, he worked as pattern maker for a regular manufacturer at Paris Collection. In 2014 he became self-employed and started to design for several manufacturers on freelance basis. As from 2016 S/S, he became designer of KUON.
Brand Profile
ブランド創設:2016年
創業者兼ディレクターの藤原新が石橋をデザイナーとして招聘し2016S/Sよりスタート
2017年A/Wよりパリでの展示会を開始。

Brand Concept:
KUON(クオン)は日本語の「久遠」、「遠い過去または未来」「永遠」を意味しています。 世界中に存在する古着や古布の持つ歴史や文化を取り入れながらも、その枠に捉われず、時代が巡っても変わらない、理屈抜きのシンプルなカッコよさを追求することをブランドの真髄としています。 新しいものは古くなるけれど美しいものはいつまでも美しい。

Philosophy:
KUONの活動理念は、ファッションビジネスを通じて社会的課題の解決に取り組むこと。 ファッションには理屈を抜きにして人々を明るくワクワクさせる力がある。 私たちはそう信じています。 KUONでは、従来の大量生産・大量消費を軸としたアプローチではなく、 "カッコいい"が"誰かのためにもなる"ような モノを介して社会と関わりを持つことができる、そんな商品づくりをめざしています。

Established in 2016
KUON means "eternity", "remote past or future", and "permanence". While appreciating the history and culture of vintage clothes or textiles, KUON always seeks for permanent, simple, authentic value, not bound by traditional values. New things get old,but beautiful things stay beautiful.

Philosophy:
KUON addresses social agenda via fashion business. We believe that fashion possesses power to make people excited. KUON challenges the existing mass-production and consumption approach, instead we propose products and lifestyle where "stylish" and "socially good" can go together. KUON products bridges between people and society.
Category
Men's / Ready To Wear, Hats and Bags
Contact
MOONSHOT.Ltd
〒153-0042
東京都目黒区青葉台3-14-5 青葉台TDコート302
Aobadai TD Court #302 3-14-5 Aobadai, Meguro-ku, Tokyo 153-0042, JAPAN
∧