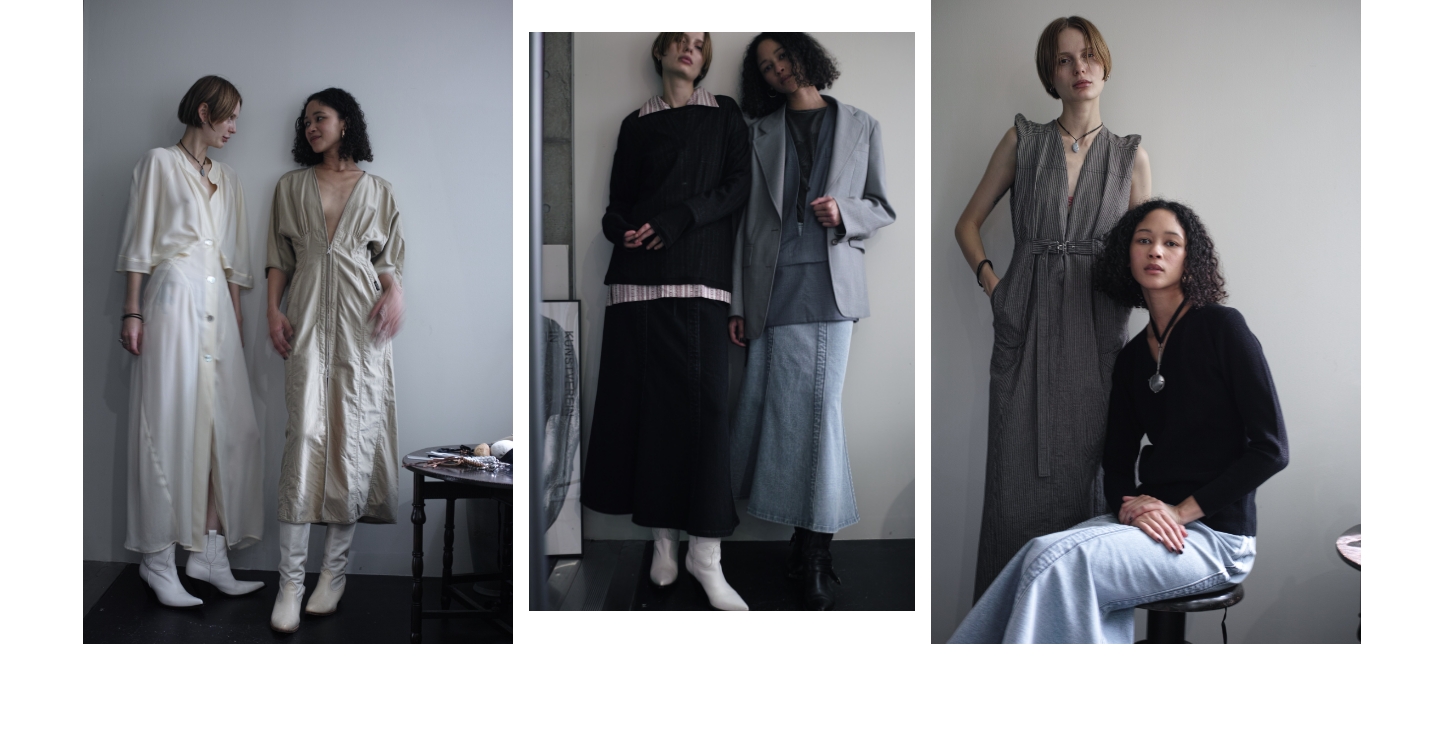 PHOTOCOPIEU
Established in 2019
MISA TAKEUCHI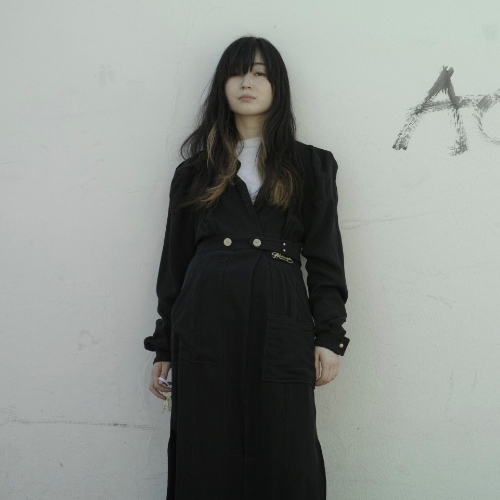 フォトコピュー / PHOTOCOPIEU
竹内 美彩 / MISA TAKEUCHI
Brand Official HP
Designer Profile
東京での4年間の企業デザイナー勤務の後、2013年に渡仏。パリ・サンディカEcole de la Chambre Syndicale de la Couture Parisienneを卒業、ISABEL MARANT、 VERONIQUE RELOYでの 勤務を経て、2018年に帰国し自身のブランド「PHOTOCOPIEU」を設立する。2019AWシーズンよりデビュー。
moved to France in 2013 after working as a corporate designer in Tokyo for four years.
He graduated from Ecole de la Chambre Syndicale de la Couture Parisienne and worked at ISABEL MARANT and veronique RELOY.
In 2018, he returned to Japan and established his own brand "PHOTOCOPIEU". Debuted from the 2019 AW season.
Brand Profile
ブランド創設:2018年
​パリで出会ったしなやかで強い女性たちの姿勢への共感から、女性的なシルエットと強い佇まいを共存させたフォトコピューのウェアは生まれた。
表面的な飾りを潔く削る反面、手の温かみによって作られた切り替えのライン、有機的で女性の体が見え隠れするフォルムは、着るものにも見るものにも感情に熱を帯びさせる。
日々の暮らしに溶け込みながらも印象的なシルエット、​着心地を追求した日常着は、徐々にその人らしさを体現する生活に必要な道具となるだろう。
From sympathy with the supple and strong women I met in Paris, Photocopieu's wear that coexists with a feminine silhouette and a strong appearance was born.
While cleanly shaving the superficial decoration, the line of switching made by the warmth of the hand, Her organic form, in which the female body appears and disappears, evokes a feeling of heat in what she wears and what she sees.
An impressive silhouette that blends into your daily life,Daily wear that pursues comfort will gradually become a necessary tool for life that embodies the individuality.
Category
Women's Ready To Wear
Contact
株式会社PHOTOCOPIEU
PHOTOCOPIEU Co., Ltd.

〒156-0042 東京都世田谷区羽根木2-33-17 羽根木ALLEYS 1F
HANEGI ALLEYS 1F, 2-13-17, Hanegi, Setagaya-ku, Tokyo, 156-0042
∧